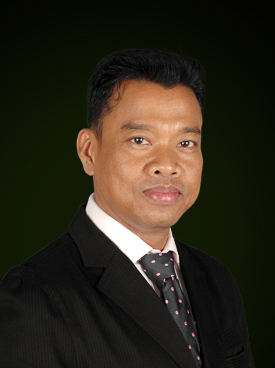 In 2004, I had the dream to deliver the best personalized transport services in Cambodia. Supported by a dedicated management, facilities and maintenance team, Larryta has grown to be market leaders in supplying quality rental vehicles and skilled drivers to a very wide range of projects for local and international clients. As demand grew, so too did our services: They included side tours, tailored holidays, hotel and flight bookings, visa procurement and many other requirements our clients needed.
At start-up, I could not have imagined the scope or importance of our future international clientèle. They have included the United Nations Development Program (UNDP), Asian Development Bank (ADB) Policy Project, PSI, URC, UNAID and many more. The Royal Government of Cambodia's agencies and institutions became valued customers. Such top clients have required only the best in vehicles, skilled drivers and support staff. Their work has taken our vehicles to all area of Cambodia, often on very difficult road conditions, places other companies would not have considered. For Larryta, no area is beyond our reach. It is possible because our emphasis on quality routine maintenance and employing only the best professional drivers. This policy has ensured the success of those contracts. When PLAN International requested 90 buses to transport 6,000 children for an event in November 2005, Larryta was able to respond quickly and efficiently, guaranteeing the uneventful success of their project. Similarly, the European Union's Election Observation Mission to Cambodia in 2008 was also demanding. The EU-EOM needed 27 4×4 vehicles, 3 sedan vehicles and expert drivers to provide access of its core team, long-term observers and other personnel to all provinces, in all seasons: Larryta delivered.
Such successes are only possible with the support a dedicated team. Today we have 38 permanent staff working in our offices and maintenance centers. Additional contract staffs are employed on a project by project basis. Together, they make Larryta, each taking pride in delivering their best for each customer. Such enthusiasm and attention to detail is important to a client, who may be many miles from help, driving over near impassible road surfaces: They know the well maintained vehicle they are riding in has the best chance of getting there, and importantly, getting back without incident. That outcome is only possible with a top-to-bottom quality control system and attention to the smallest detail. It is an achievement we all take great pride in, knowing the client will get the best possible services and results. It is a key factor which has seen our company reach the position of market leaders. Neither I nor my staff are complacent with that achievement. Indeed, it pushes us to greater efforts in maintaining that position … Larryta will only be number 1 with continuing hard work and dedication. I am truly appreciative of all my staff who have shared my vision to be the best. Getting there has involved much hard work and long hours.
The greatest satisfaction for all of us is the successful completion of another project, the knowledge of another satisfied customer whose personalized transportation needs have been fulfilled in every respect. For it is only when each new service request is completed in every detail, that Larryta continue to be market leader in tailored personalized transport.
On behalf of all my staff, I thank you for all your loyal support. In return, I and my staff pledge to diligently continue providing the very best in quality vehicles, services and competitive prices.
Your complete satisfaction remains our highest priority.
Sao Seng Hak
CEO Larryta,